After a two-year hiatus caused by the coronavirus pandemic, we are back with stationary InTech Day meetings, organised periodically by EXATEL together with our technology partners. The purpose of the meetings is knowledge exchange between EXATEL experts, representatives of the companies from different areas of the market, and the major technology distributors experts.
The first meeting of this year was held on May 26 at the Norblin Factory in Warsaw. The theme of that event was iT security and our Managed Firewall service. The event was organised in cooperation with Fortinet company, and Slawomir Pyrek was the presenter on the EXATEL side.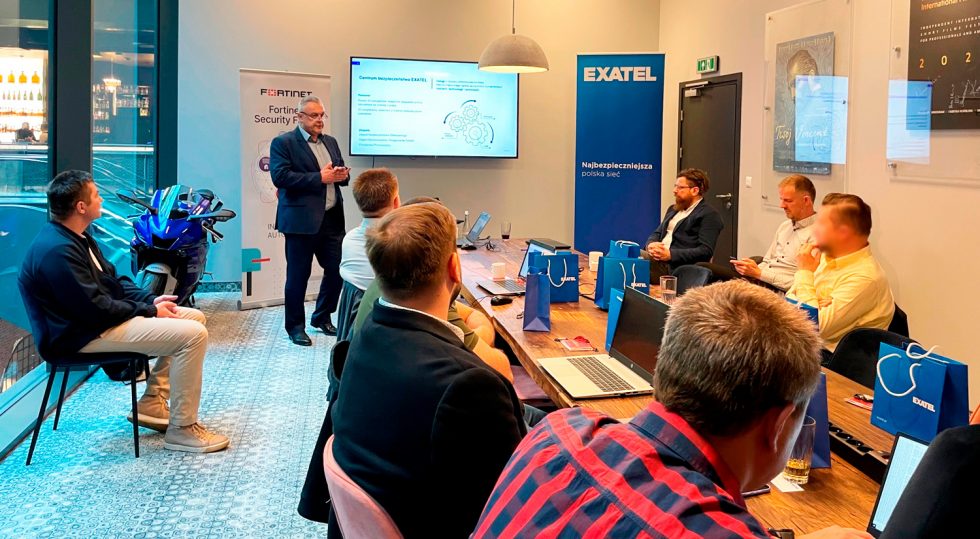 The next meeting will be held on June 21 at the EXATEL office and will focus on Wi-Fi 6, the latest wireless standard.Using the example of a case study and implementation process at EXATEL, we will show how DCN works in practice, and as part of the training part, how to configure the devices yourself, how to manage them and run diagnostics. The meeting will be held in cooperation with our technology partner, the Salumanus company. Dariusz Ostapiuk, EXATEL Sales Support Team Manager will speak on behalf of our company, while our partner's side will be represented by:
Damian Pazulak, Product Manager of DCN Solutions,
Kacper Czarnecki, Technical Support Engineer for Network Solutions,
Grzegorz Banach, manufacturer's representative for the European market.
The meeting will also be the last one before holidays. We will be back with more events in the fall.